'The defining threat of our time'


The period from now until 2020 is critical to the success of the Paris Agreement on climate change. UN Secretary-General António Guterres calls it "the defining threat of our time", and we should see no end to the urgency and action needed to address it. While carbon emissions continue to rise globally, and each year seemingly sets a new record for global temperatures, a significant gap remains in achieving success on this critical, existential issue.
For UNDP, UN partners and the wider international community, the mission is clear: to push for countries, communities and the private sector to scale up ambition. By 2020, we want to see stronger action on climate targets – the Nationally Determined Contributions (NDCs) – of the Paris Agreement.
Key to this are a series of events addressing the roadblocks and challenges to bolder climate action, while offering clarity and incentives to scale up ambition. This is the road to 2020, and it requires support from all people, in all countries. We must be All in for climate action.
---
Leading on climate action

UNDP is already a major supporter of climate action in more than 140 countries. We are currently engaged in over 700 climate change mitigation and adaptation projects globally, with a total portfolio of over US$3 billion in grant finance, directly contributing to meeting countries' Nationally Determined Contributions (NDCs) targets. We are providing targeted and direct support to 31 countries on developing and implementing their NDCs, and integration of NDCs into national development planning and budgeting, which will be scaled up in the coming year.

This extensive experience, and UNDP's global network of development experts, makes us well placed to convene the range of relevant actors and stakeholders, from public and private sectors, in order to galvanize stakeholders to work together and meet the Paris goals.
The multi-faceted nature of climate change, and the myriad impacts it has, means many of UNDP's work streams are supporting climate action, whether it is safeguarding our forests and other natural landscapes that act as carbon sinks, or helping vulnerable communities build resilient livelihoods, we are paving the way towards a carbon-neutral future.

Explore more
The UNDP-led Equator Initiative announces its global call for nominations for the Equator Prize…
This Centre will provide a fast-track, demand-driven mechanism for African countries to access grant…
Open debate on the maintenance of international peace and security: addressing the impacts of…
When ministers concluded negotiations on Sunday morning, 30 hours beyond the allotted time frame, a…
The two-day Investment COP will kick off on Tuesday, December 11th, 2018, at the Vienna House Easy…
Climate change impacts in Eastern Europe and Central Asia currently cost billions of dollars in lost…
Uganda's wetlands are the jewels in the country's ecosystem. Preserving them is critically…
In Nepal warmer temperatures are filling lakes with glacial water, which is endangering thousands of…
World Wetlands Day celebrates the often-unheralded role that wetlands play in protecting the earth.
This year we celebrate the International Year of Indigenous Languages, and the contributions of…
Cleaning up an environmental catastrophe after decades of misuse.
Celebrating 25 years of partnerships that foster biodiversity in Belize.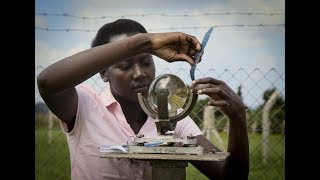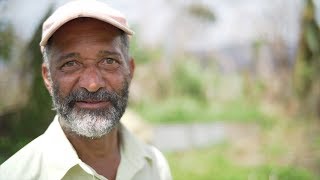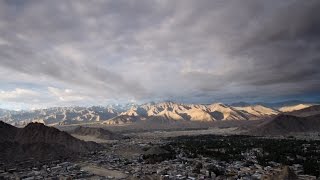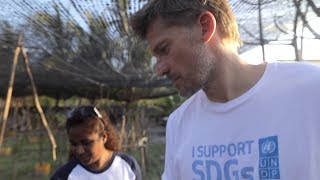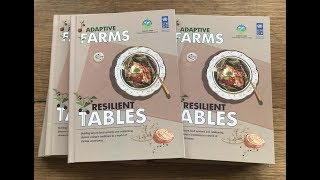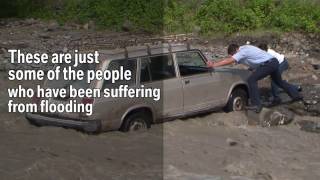 I want to share with you a memory from my childhood: it's sometime in the 1970s, and although the…
Climate-related disasters and extensive conflicts are on the rise and they affect human security and…
Reflecting on ten years of Business Call to Action's mission to promote inclusive and sustainable…
How does the UN talk about climate change? Balancing positive and negative news and inspiring people…
Belarus's '10-year challenge' shows a stunning comeback for the country's ancient wetlands.
Now more than ever, global collaboration is essential to tackling the challenges we face to secure a…
Integrating climate change adaptation measures into relevant national planning and budgeting…
This report was produced through a collaboration between the United Nations Development Programme…
Climate change threatens to undermine decades of development gains in the Europe and Central Asia…
This report provides an overview of climate change adaptation initiatives UNDP supported in…
The Arab region is home to rising levels of conflict and the world's largest population of refugees…
In this 10th annual performance report of the UNDP Global Environmental Finance Unit, we show how…