OUR FOCUS
Crisis Response
Responding to the crisis in Somalia
Somalia today is once again confronted with mass famine. The lack of adequate rainfall over three consecutive seasons led to the failure of crop production and livestock deaths at a massive scale and rapid increases in the incidence of food insecurity, malnutrition, disease and population displacement.
Since the end of the previous drought in 2011, approximately USD 4.5 billion has been spent on emergency responses to save lives. While these efforts have averted famine to date, the continuous need for humanitarian response is preventing Somalis from achieving the vital long-term development gains needed to lift the country out of poverty and insecurity.
UNDP's response
UNDP primarily supports the government to coordinate the response and address the root causes of the ongoing humanitarian crisis, to break the 'vicious cycle' of natural disasters and emergencies.
UNDP in Somalia today stands at the crossroad of the humanitarian, peace and development nexus, working simultaneously on peace, justice and security, state building, local governance, climate change and longer-term sustainable development, to avert and mitigate shocks – whether these shocks are caused by violence, disaster, climate, famine or epidemic.
UNDP collaborates with government and UN agencies, funds and programmes, as well as the World Bank, to help establish a medium to longer-term recovery and resilience framework for Somalia.
Key results
UNDP contributed to set up, and provides ongoing technical capacity to disaster management institutions.
UNDP supported the Somali Government to immediately deliver water to 6,500 vulnerable households in drought-affected communities, and helped build a main water reservoir in Puntland, which provides water storage to 15,000 pastoralists and their livestock for four months.

UNDP and the World Bank undertook a Post Disaster Needs Assessment aiming to evaluate early recovery aspects and medium term resilience in the context of the ongoing drought crisis.

UNDP activated mobile legal clinics in Baidoa, South West State, as well as in Puntland, to provide legal information and, to the extent possible, address gender-based violence within displaced groups and host communities.

Solar panels previously supplied by UNDP have met 75% of energy needs in the main treatment centre for more than 2,000 cholera patients in Baidoa.
Find more information in our factsheet on Somalia.

Explore more
More than 1.4 billion people now live in areas affected by fragility. In the UN Secretary-General's…
The Government of Japan and the United Nations Development Programme (UNDP) this week launched the…
Strengthening the rule of law, justice and security will be critical for the stability and inclusive…
Broad national consultations play a key role in establishing governance and rule-of-law systems that…
One year after famine was declared in parts of Somalia on 20 July 2011, the UN Humanitarian…
The combination of a massive scale-up in humanitarian assistance and an exceptional harvest have…
In drought-stricken Somalia, a sand dam provides vital water access to people facing displacement…
20 million people are at risk of starvation in worst humanitarian crisis since World War II. Swift…
Since 2011, 1,650 young Somalis were given an opportunity for rehabilitation and personal…
It is early morning and Amina[1] has another busy day ahead. The mother of two must get her children…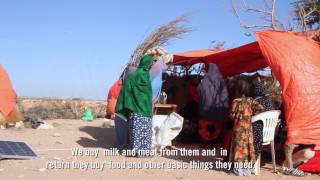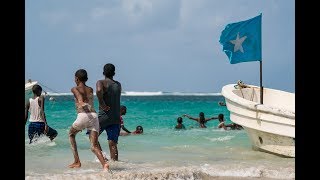 Continuing urgent, life-saving response is vital, but only long-term development gains will lift the…
I was just in Somalia, one of four conflict-ridden countries in Africa and the Middle East facing…
Bashi, a young man who fled from conflict in Somalia, is one of many Africans making the journey to…
The case for increased investment in development and peacebuilding to address famines articulated in…
This report consolidates the findings of a comparative evaluation commissioned by UNDP to assess…
A quarter of the world's population lives in countries where state capacities are limited and…
When conflict comes to an end, those who directly took part in fighting may have special…
Since 1991, the United Nations Development Programme (UNDP) has been helping the people of Somalia…
UNDP is producing tangible results on its justice and security work in conflict and crisis-affected…