OUR FOCUS
Crisis Response
Responding to the Lake Chad Basin crisis
Nine years into the conflict, the humanitarian emergency in the Lake Chad region is among the most severe in the world. The crisis is unfolding in a region already affected by severe underdevelopment, poverty and climate change. In 2018, more than 10 million people require humanitarian assistance and protection.
This is both a humanitarian and a development crisis and it is critical to scale up development interventions to strengthen resilience in the region, help people and communities recover as quickly as possible and prevent a further deterioration of the crisis.
UNDP's response
Swift delivery of aid, combined with a political solution to the conflict, recovery and emergency development work, can address the looming famine and build the resilience of Nigerian communities.
UNDP is expanding its early recovery work in the region by delivering a holistic recovery package that aims to stabilize communities through the simultaneous implementation of an integrated range of short to longer term early recovery interventions. This ensures communities are secure; have access to basic services like education, healthcare, and potable water; have both immediate and sustainable economic opportunities; and local governance structures are revived.
In 2018, UNDP organized a joint visit with OCHA to the region ahead of a High-Level conference in Berlin to discuss the need for strengthening resilience and a scaled-up development response to help people to retake control of their lives.
Key results
With support from the Governments of Germany, Japan, Norway, Switzerland, the European Union, USAID, and the host Government of Nigeria, UNDP has achieved promising results:
Unconditional cash grants were provided to a total of 82,000 most vulnerable conflict-affected persons
Schools, healthcare facilties, water boreholes and government buildings have been reconstructed sometimes through cash-for-work programmes that have benefitted over 4,000 skilled and unskilled community workers.
Over 5,000 farmers (over 20% women) have been supported with agricultural inputs, farm implements and cash to restart farming activities.
Over 3,200 small business owners supported with grants, equipment or training for diversification and new skills.
4.2 million people reached with radio public service announcements and dramas on peace-building and gender-based violence prevention messages.
Find more information in our publication 'Resilience for sustainable development in the Lake Chad Basin'.

Explore more
Achim Steiner and Mark Lowcock today called on national and international partners to reinforce…
The High-Level Conference on the Lake Chad Region concluded today with renewed commitments by…
Millions of people in Africa's Lake Chad region (north-east Nigeria and parts of Niger, Chad and…
Germany and UNDP supports efforts of countries in the Lake Chad Basin as they work across the…
The Government of Japan, together with UNDP and its implementing partners, continue to provide…
UNDP has begun to implement a programme of early recovery in the northeast of Nigeria that will…
The conflict between Boko Haram and the Nigerian military has killed 20,000 people and displaced…
20 million people are at risk of starvation in worst humanitarian crisis since World War II. Swift…
A crisis prevention and recovery project helps a community in Nigeria cast aside its differences and…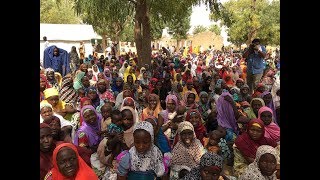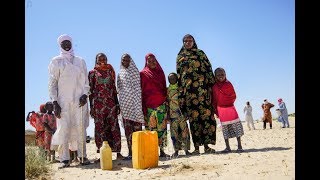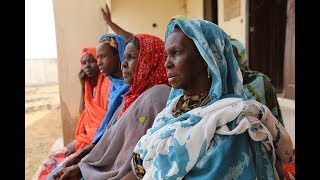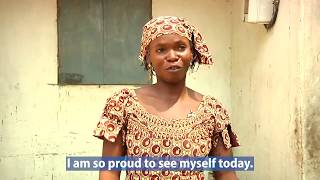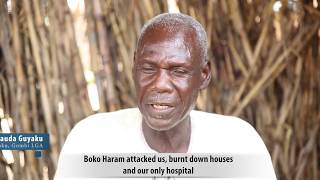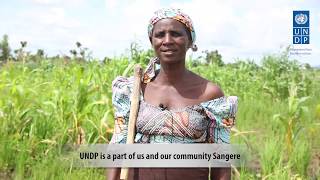 The Lake Chad basin in Nigeria is on the brink of famine. For seven years, Boko Haram insurgents…
The humanitarian crisis in the Lake Chad Basin is among the most severe in the world, with more than…
The case for increased investment in development and peacebuilding to address famines articulated in…
This Guide to Analysis, Planning, and Programming provides readers with practical options and tools…