OUR FOCUS
Climate and
disaster resilience
Climate change
Tackling climate change is critical to a sustainable future. 2016 was the hottest year on record and impacts such as drought, sea level rise and more erratic storms are already taking hold. People around the world are experiencing food shortages, massive displacement and risks to their livelihoods and lives.
The adoption of the Paris Agreement in 2015 set the world on an ambitious and critical path toward resilient and zero-carbon development. Besides contributing directly to Sustainable Development Goal (SDG) 13, action on climate change addresses many other SDGs. After all, we will not ensure food security without protecting our crops from drought; we will not have sustainable cities and communities without protecting our infrastructure from storms; and we cannot ensure children are healthy without addressing the increasing vector-borne diseases due to changing temperatures.
As the largest implementer of climate action in the UN System, UNDP works with countries to turn their climate goals into action. At the heart of this is our post-Paris climate commitment [CM1] and our support for designing and delivering ambitious climate plans, or Nationally Determined Contributions (NDCs), that pave the way toward a more sustainable world for all.
Three sub-sections:
Explore more
On the first day of the Ministerial Climate Change (MOCA) Summit, the United Nations Development…
The United Nations Development Programme's Administrator Achim Steiner will visit Zimbabwe from 15 –…
The Green Climate Fund (GCF) approved three new climate change adaptation project proposals…
SEED is looking for the most promising, innovative and locally led start-up eco-inclusive…
The company ofo - the world's first and largest station-free bike sharing platform – contributed…
UNDP announced its support to Caribbean leaders gathered today during the launch of a new…
Eight hurricanes in five months: In the Caribbean and around the world, climate change means extreme…
Climate change adaptation specialist Yusuke Taishi helps communities in Tuvalu reduce the risk from…
This year marks the 10th anniversary of the United Nations Declaration on the Rights of Indigenous…
Partnerships between scientists, local authorities and the community are showing promising results…
Santa Catarina Ixtahuacan in Guatemala is highly affected by chronic malnutrition. To fight food…
UNDP Maldives takes a "fight and flight" response to climate change.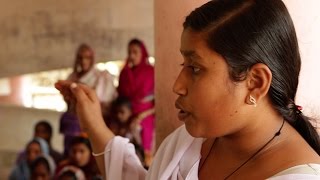 I love working for islands, and not just because of their nature, people and weather. Islands are…
Earth Day is celebrated on 22 April since 1970. This international day reminds us about the…
Our final destination is clear: we want a world without hunger, a world without inequalities, and a…
When the vulnerability of small island countries to climate change is reported in international…
The Olympics offers us a time of hope, a time for mutual understanding, a time for goodwill and…
Many of the investments needed to achieve the 2030 Agenda are made at the subnational level,…
Somalia Drought Impact and Needs Assessment: Post-Drought Needs Assessment report, volumes 1-3.
This regional briefing on National Adaptation Plans for the Caribbean aims to provide a brief…
This briefing aims to provide a brief overview of NAP experiences in African developing countries,…
This regional briefing on Asia-Pacific National Adaptation Plans (NAPs) provides an overview of the…
A brief on process and formulation of the National Adaptation Plan in Armenia including lessons…
A brief on process and formulation of the National Adaptation Plan in Bhutan including lessons…