Forests
Deforestation and forest degradation undermine the livelihoods of some 1.6 billion people, threaten biodiversity and critical ecosystem services, and aggravate climate change. In line with its Biodiversity and Ecosystems Global Framework 2012-2020, UNDP supports efforts to sustain resilient forest ecosystems to benefit local economies, protect biodiversity and address climate change by providing technical assistance, policy advice and governance support to developing countries.
UNDP-GEF supports 69 countries through 89 projects in safeguarding forest biodiversity and ecosystems with financing exceeding US$449 million.
The UNDP GEF Small Grants Programme (SGP) has supported more than 20,500 community based projects with an estimated 35 per cent of those (approximately 7,200 community projects) related to the protection, rehabilitation and sustainable use of forests ecosystems across the world. This portfolio comprises of US $200 million in grants and 268 million in co-financing.
Agricultural commodity production is the leading cause of deforestation. UNDP's Green Commodities Programme (GCP) supports governments in key producer countries to rally stakeholders, including the private sector, around a common agenda aimed at placing sustainability at the heart of commodity production. GCP is now also linking these national sustainably efforts with global ones by leading the Good Growth Partnership, financed by GEF, which convenes a wide range of stakeholders and initiatives to create lasting, transformative change throughout three key global commodity supply chains: soy, beef and palm oil.
To reduce emissions from deforestation and forest degradation, UNDP assists countries to enact and implement policies and measures for REDD+, putting special emphasis on land, policy and governance reforms, on green commodities, as well as on the full and effective engagement of indigenous peoples and forest communities. UNDP manages a US$400 million portfolio of national REDD+ projects, working through a diverse network of institutions and partners, including: with FAO and UN Environment, the UN-REDD Programme in 64 countries; serving as delivery partner for the World Bank's Forest Carbon Partnership Facility in 7 countries; supporting bilateral investment programmes for REDD+ in 5 countries; managing the Community-Based REDD+ initiative in 6 countries; and hosting the Secretariat of the Central African Forest Initiative (a financial platform with five donors) in 6 forest countries. UNDP also supports pioneer countries with leveraging REDD+ investments and finance — including through the Green Climate Fund.
To help advance the global forest policy agenda, UNDP hosts the secretariat for the New York Declaration on Forests, and the United Nations Inter-Agency Task Force on Illicit Trade in Wildlife and Forest Products.
UNDP's overall work in forests supports indigenous peoples and local communities to participate in global policy-making processes within the UNFCCC, CBD and UNCCD and highlights their contribution to forest protection.
Explore more
Brazil just became the first country to receive financial resources from the Green Climate Fund for…
Keynote speech at HLPF side event on "Landscape Restoration for Food Security & Climate Adaptation"
Opening Speech at UNDP HLPF Side Event on Nature for Life: Accelerating SDG Progress by Investing in…
On the first day of the Ministerial Climate Change (MOCA) Summit, the United Nations Development…
United Nations Development Programme (UNDP) announces the launch of a Global Platform for the New…
In Peru's Southern Amazon, the indigenous Harakmbut people are warriors against climate change.
Mauritius is home to some of the most unique, rare and threatened animals and plants on the planet.…
Celina (Kin Yii) Yong provides policy and technical advice to governments, organizations, and…
Over-exploitation of forests contributes to flooding, impoverishment of riparian communities and…
Cocoa farmers in Ghana now turn to sustainable, climate smart farming practices to boost cocoa…
A project in Myanmar empowers young people to conserve forests and practice sustainable agriculture.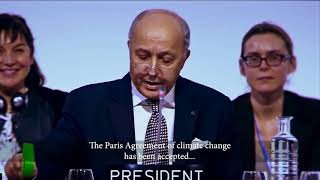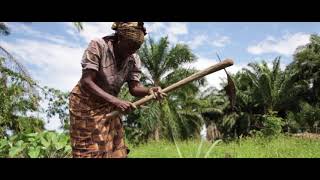 From keeping our air healthier, absorbing carbon dioxide, to providing livelihoods for people,…
On 5 June, we mark World Environment Day. We often observe such international days to shine a…
International Day of Forests celebrates the many ways in which forests sustain and protect us. The…
UNDP's Biodiversity Finance Initiative has partnered with the Social Venture Exchange Mexico (SVX)…
To date, many business actors involved in poverty alleviation and environmental protection have…
This year's International Day of the World's Indigenous Peoples commemorates the tenth anniversary…
In this 10th annual performance report of the UNDP Global Environmental Finance Unit, we show how…
Good practices from SGP support to community organizations to use approaches, techniques and…
This report demonstrates how nature‐based solutions offer a vital means to address many of the…
Women are powerful agents of change and make significant contributions to sustainable development,…
An overview of UNDP's support on sustainable land management and rehabilitation to enhance…
A sectoral approach: protected areas, sustainable forests, sustainable agriculture and pro-poor…