Climate change
Tackling climate change is critical to a sustainable future. There is no country that is not experiencing the drastic effects of climate change. People around the world are experiencing food shortages, massive displacement and risks to their livelihoods and lives. The annual average economic losses from climate-related disasters are in the hundreds of billions of dollars. Sustainable Development Goal 13 on climate action aims to mobilize US$100 billion annually by 2020 to address the needs of developing countries to both adapt to climate change and invest in low-carbon development. Aiming the global mean temperature increase to 1.5°C and limiting the increase to 2° C will demand urgent and ambitious collective action, along with strong political will, technology and increased investment.
UNDP works with countries to turn their climate goals into action. At the heart of this, UNDP's post-Paris climate commitment and our support for designing and delivering ambitious climate plans, or Nationally Determined Contributions (NDCs), pave the way towards a more sustainable world for all. UNDP's climate adaptation and mitigation portfolio supports over 140 countries—we help to integrate current and future climate risks and uncertainties into national and sub-national development planning, and at the same time provide long-term support to countries to pursue zero-carbon and climate-resilient sustainable development. Reducing greenhouse gas emissions through conservation and sustainable management of forests is a key aspect of UNDP's climate change mitigation portfolio.
Explore more
The Green Climate Fund's (GCF) 23rd Board Meeting today announced more than US$84.9 million towards…
Government representatives, development practitioners and humanitarian actors from around the world…
Remarks at Youth & Climate Session – Opening Segment
Remarks at ECOSOC Special Meeting on response to Cyclone Idai in Mozambique, Malawi and Zimbabwe
This Centre will provide a fast-track, demand-driven mechanism for African countries to access grant…
Eight hurricanes in five months: In the Caribbean and around the world, climate change means extreme…
Climate change adaptation specialist Yusuke Taishi helps communities in Tuvalu reduce the risk from…
This year marks the 10th anniversary of the United Nations Declaration on the Rights of Indigenous…
Partnerships between scientists, local authorities and the community are showing promising results…
1 out of 2 children in Guatemala suffers from malnutrition. A new initiative is working with local…
UNDP and the Government of Maldives experimented with using drones to help create 3D climate risk…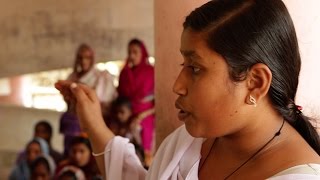 Using water crises to redesign water systems to stem inequalities and stop waste.
How to meaningfully talk about climate change.
Early warning systems help the people of Lao to protect themselves from extreme weather.
Today over 2 billion people - one third of the global population - are poor or near-poor and face…
The 2030 Agenda is the only common framework that governments, international organizations, civil…
As we look at new, innovative ways to empower women as key agents of change, it's essential we take…
This guidance note is intended for government agencies responsible for climate finance within…
Risk-informed development is a risk-based decision process that enables understanding of multiple…
Integrating climate change adaptation measures into relevant national planning and budgeting…
This report was produced through a collaboration between the United Nations Development Programme…
Climate change threatens to undermine decades of development gains in the Europe and Central Asia…
This report provides an overview of climate change adaptation initiatives UNDP supported in…