Global Fund partnership
UNDP's partnership with the Global Fund has saved 2.5 million lives and contributes to people being able to live fuller, more productive lives, support their families and communities. As of September 2017, the key results include:
2 million people currently on HIV treatment 
65 million cases of malaria treated
53 million bed nets distributed to protect families from malaria
750,000 pregnant women received antiretrovirals to prevent mother to child transmission of HIV 
870,000 cases of TB successfully treated
17,700 people treated for multi-drug resistant TB
Through its support for the implementation of Global Fund grants in challenging country contexts, UNDP strives to ensure that healthcare reaches those in crisis and post-crisis countries, countries with governance challenges and countries under sanctions. Most importantly, UNDP strengthens the capacity of national partners with the aim to transfer full responsibility for the management of Global Fund grants to national organizations when capacity and circumstances permit. In addition, UNDP provides support to governments to promote legal, social and economic environments that protect people's rights and promote access to HIV, TB and malaria prevention, treatment, care and support services.
We work in collaboration with development partners, private sector and civil society, leveraging the experience and expertise of UN agencies such as the World Health Organization (WHO), the United Nations Children's Fund (UNICEF), the United Nation's Population Fund (UNFPA), the World Food Programme (WFP) and others, each of which plays a distinct role in ensuring health services are delivered effectively.
UNDP's achievements contribute to SDG 3 (health and well-being) and its target to end the epidemics of AIDS, TB and malaria by 2030. The results of UNDP's partnership with the Global Fund also contribute to health related targets of SDG 1 (reducing poverty), SDG 5 (gender equality), SDG 16 (peace, justice and strong institutions) and SDG 17 (partnership for the goals).
Explore more
It is a violation of human rights, a major global health problem, and is experienced by…
According to the World Health Organisation (WHO), tuberculosis (TB) is one of the top 10 causes of…
A new agreement reached in Zimbabwe by the UN Development Programme (UNDP) and the Global Fund to…
-- Today, on the International Day for the Eradication of Poverty, UNDP has released a new report on…
Tremendous progress to eliminate malaria has been made over the past decade, including a global…
A new funding model by the Global Fund, along with two recent UNDP discussion papers, emphasize…
With 1 million people now in treatment, Zimbabwe is turning the tide against HIV-AIDS.
Putting human rights at the centre of the HIV response.
13 million vulnerable people in some of the hardest to reach regions of Chad will soon be reached…
Nurses are hard to find in rural Nuristan Province in eastern Afghanistan. But women like Abida…
In São Tomé and Príncipe, cases of malaria fell over 90% between 2001 and 2010 and there were no…
A programme for people living with HIV in Kyrgyzstan aims to slow down the spread of infection,…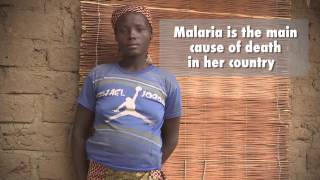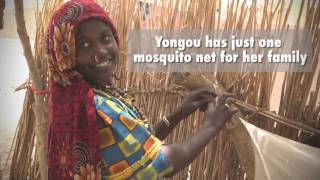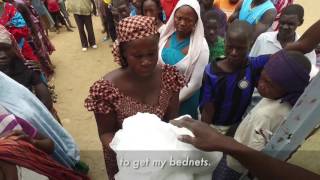 In Guinea-Bissau UNDP is working with the government on an initiative to digitize health data to…
Tuberculosis thrives on war and suffering. In theory, Syria offers the perfect breeding grounds for…
A year ago, 20-year old Binod Kumar Tamang found out he was infected with HIV. He lives with his…
Are tuberculosis (TB) and malaria still a widespread threat? Popular belief says no. But, in fact,…
Yesterday, the World Health Organization declared the spread of the Zika virus a public health…
The 2017-2018 Annual Report highlights results from UNDP's work with partners to support the…
UNDP's HIV, Health and Development 2016-2017 Annual Report highlights results from UNDP's work to…
The 2016-2017 Annual Report on UNDP's partnership with the Global Fund highlights the achievements…
The 2015-2016 Annual Report on UNDP's partnership with the Global Fund highlights the achievements…
UNDP and WHO have produced this set of four policy briefs to discuss how different aspects of health…
This report provides guidance for countries to enhance the functioning and transparency of the…