Building resilient and sustainable systems for health
UNDP believes that resilient and sustainable systems for health are an essential building block of universal health coverage. Without these, populations are left vulnerable to infection and disease, negatively affecting the well-being of individuals, families and countries.
We work with governments and partners to support the implementation and management of large-scale health programmes in countries facing development challenges and emergencies, including strengthening national health-related policy and programmes, particularly in areas such as human rights, gender equality, key populations, sustainable financing, inclusive social protection, and procurement of medicines and other health products, such as diagnostics, and laboratory and hospital equipment. These implementation support services are complemented by capacity building that includes strengthening financial and risk management, programme management, monitoring and evaluation, as well as support for civil society and additional resource mobilisation.
UNDP also supports countries to implement integrated development solutions which respond to the complex and growing health burden caused by climate change, environmental degradation and threats to biodiversity.
UNDP's achievements in building sustainable and resilient systems for health contribute to the success of SDG 3 (health and well-being) and health related targets of SDG 1 (reducing poverty), SDG 6 (clean water and sanitation), SDG 7 (energy for all), and SDG 12 (responsible production and consumption).
Explore more
It is a violation of human rights, a major global health problem, and is experienced by…
A new report from the United Nations Development Programme (UNDP) and the Secretariat of the WHO…
UNDP delivered the first batch of medicines under a new project designed to make sure the most…
According to the World Health Organisation (WHO), tuberculosis (TB) is one of the top 10 causes of…
The Nairobi Declaration sets out a three-year plan to promote structural economic transformation,…
Today is the International Day Against Homophobia and Transphobia (IDAHO). It commemorates the World…
Five ways solar power can make universal healthcare a reality.
Four years ago in Iraq, the biggest hospital in Hamdaniya was looted, set alight, and vandalized by…
From one man's struggle to manage his leukemia treatment to sweeping changes in medical procurement…
Putting human rights at the centre of the HIV response.
13 million vulnerable people in some of the hardest to reach regions of Chad will soon be reached…
Yemen is one of four countries in the world currently facing the threat of famine. Years of war…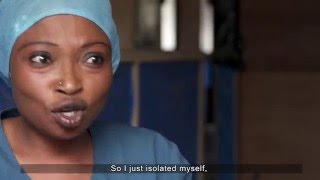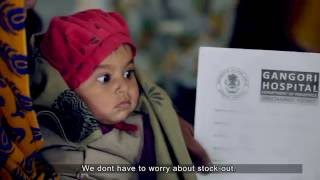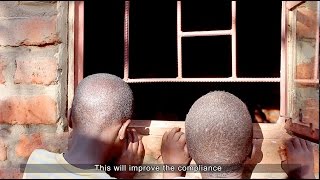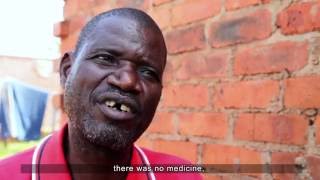 Artificial intelligence is sometimes portrayed in apocalyptic terms as robots stealing our jobs or…
Last week, world leaders are met in New York to take steps towards ending the growing epidemic of…
For centuries the idea of "going to see the doctor" meant in our collective imagery that we would be…
Despite the fact that tuberculosis, a disease that has been around since ancient times, is …
An innovation being rolled out by India's Ministry of Health and Family Welfare is making the jobs…
Every 18 seconds, someone dies of tuberculosis (TB). In the time it takes you read this blog, 12…
In February 2016, I was proud to stand up and present to the plenary session of a youth-issues…
In her 2013 memoir, activist Malala Yousafzai recounts a moment that changes not only the course of…
Tobacco taxes have emerged as a proven gold standard intervention to stem the rising tide of health…
Tuberculosis thrives on war and suffering. In theory, Syria offers the perfect breeding grounds for…
Are tuberculosis (TB) and malaria still a widespread threat? Popular belief says no. But, in fact,…
Yesterday, the World Health Organization declared the spread of the Zika virus a public health…
The implementation of the post-2015 development agenda will call on countries to be more resourceful…
This set of briefs provide policy and decision makers across government with information on how…
This note describes an innovative financing solution offering a more efficient way to budget for…
In line with the SDGs, UNDP and WHO have produced a guidance note on conducting national…
The 2017-2018 Annual Report highlights results from UNDP's work with partners to support the…
This Guidance Note elaborates on the institutional and instrumental value of disability inclusive…
This Issue Brief illustrates the opportunities the 2030 Agenda provides to accelerate integrated…