Gender Equality Seal for UNDP Entities
The Gender Equality Seal incentivizes UNDP Country Offices to integrate gender equality into all aspects of their development work. Upon completing a range of specific standards, participating UNDP Country Offices can achieve either a Gold, Silver or Bronze level certification. By engaging with the Seal, UNDP Country Offices are better positioned to support government partners and accelerate progress towards achievement of the Sustainable Development Goals.
To receive a Gender Equality Seal, standards must be met in the following seven areas:
· Management Systems
· In-house Capacities;
· Enabling Environment;
· Communications and Knowledge Management;
· Programmes;
· Partnerships; and,
· Gender Impact/Results
Country office achievements are marked by a range of significant contributions to gender equality. For instance, in the 2013-2014, UNDP Somalia assisted the government in reaching the 25% quota for female representation in the Federal Parliament. In 2015-2016, UNDP Moldova helped to establish services for women victims of domestic violence, and UNDP Afghanistan has contributed to women's entrepreneurial opportunities in 19 provinces throughout the country.
Additionally, the Gender Equality Seal serves as a learning platform to help UNDP Country Offices establish baselines, fine-tune strategies, document innovations and showcase the impacts of interventions for gender equality.
Launched in 2011, the Gender Equality Seal has worked with 57 UNDP Country Offices across all regions. Upon completion of every Gender Equality Seal round, the UNDP Gender Team hosts an Awards Ceremony in New York to recognize the progress of participating Country Offices' work on long-term gender results.
See here for a timeline of the Gender Equality Seal from the pilot phase to now.
Please contact GenderSeal@UNDP.org for more information.
Explore more
The Gender Equality Seal recognizes the progress and successes of Country Offices in strengthening…
Enhancing Gender Equality and Mainstreaming in Afghanistan (EGEMA) project provides technical…
UNDP, alongside other United Nations agencies, has partnered with civil society organizations in…
Promoting Gender Equality and Women's Empowerment in programmes and projects is a priority for UNDP…
UNDP Turkey participated in the" Seal of Gender Equality "program in September 2015. In the process…
UNDP Moldova was awarded the Golden Gender Equality Seal, for substantial contribution to national…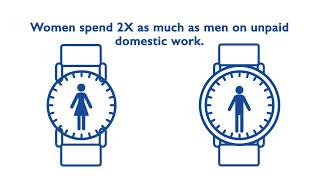 This brochure describes the UNDP Gender Equality Seal Initiative for UNDP entities, a certification…