Rule of Law, Justice, Security and Human Rights
Strengthening the rule of law and promoting human rights are cornerstones of UNDP's work to achieve structural transformation for sustainable human development, build resilience to prevent and withstand shocks and eradicate extreme poverty. SDG 16 articulates the key role that governance and the rule of law play in promoting peaceful, just, and inclusive societies and as an accelerator for the 2030 Agenda.
UNDP's rule of law, security and human rights assistance spans seven key areas of work: Political Engagement, Institution Building, Community Security, Human Rights, Access to Justice, Transitional Justice, and Gender Justice.
In crisis- affected settings, rule of law, access to justice and human rights are essential to mitigate the root causes of violent conflict and prevent human rights violations. UNDP's Global Programme on Strengthening the Rule of Law and Human Rights for Sustaining Peace and Fostering Development provides assistance to national partners in over 40 contexts to build resilient communities supported by just and inclusive institutions.
In our integrator role, UNDP increases coherence for Rule of Law and Human Rights assistance across the UN system through signature partnerships. With the UN Department for Peace Operations (DPO), UNDP facilitates rule of law efforts across the UN system through the Global Focal Point for Rule of Law. Through UNDP and UNHCR's Global Partnership on Rule of Law and Governance, we provide integrated assistance to enable national and local partners to better fulfil their protection responsibilities and develop sustainable solutions for displaced populations and host communities. In partnership with OHCHR and the Global Alliance of National Human Rights Institutions, we support national human rights institutions as key mechanisms for oversight and accountability.
Explore more
This Review examines progress, achievements and challenges of Global Focal Point joint support to…
This Annual Report provides an overview of UNDP's contributions to strengthen the rule of law and…
This toolkit presents options for scaling-up work and responding to current deficits in women's…
Areas in the Rule of Law in Post-Conflict and other Crisis Situations (GFP) has brought together…
Eight Global Principles for capacity assessments of National Human Rights Institutions have been…
In partnership with WHO and UNICEF, UNDP is supporting Mexico's efforts to ensure full inclusion of…
UNDP supports and empowers victims of sexual violence in the context of the armed conflict in…
Tong Try, of the Mine Action Unit at UNDP Cambodia, has dedicated his entire career to ridding his…
Putting human rights at the centre of the HIV response.
This year marks the 10th anniversary of the United Nations Declaration on the Rights of Indigenous…
UNDP has been working to build peace in over 40 crisis-affected countries through our Global…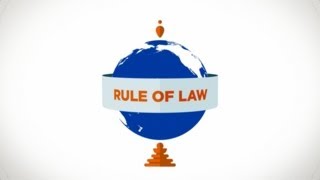 From innovation, to AI, to plain old repurposing, UNDP in 2018 showcased the many ways in which…
How the Sustainable Development Goals are building on the progress made by the Universal Declaration…
Women are particularly vulnerable to environmental-related violence; those who peacefully defend…
Increasing access to justice not only strengthens the rule of law in a country but has a direct…
Companies improving human rights in the workplace create better business for all. New research…
We do not have the blueprint for preventing conflict, but years of experience send a clear message -…
This Highlights brochure provides a snapshot of UNDP's contributions to strengthen the rule of law…
Ensuring the rule of law in the exploitation of natural resources, including metals and minerals, is…
This issue brief discusses how mine action programmes aim to limit, mitigate and ultimately abolish…
UNDP-ICAN global study, Invisible Women: Gendered Dimensions of Return, Reintegration and…
The 2017-2018 Annual Report highlights results from UNDP's work with partners to support the…
The paper discusses policy and programme approaches to protect the human rights of sexual and gender…