OUR FOCUS
Gender equality
Gender, climate and disaster resilience
Women are disproportionately affected by climate change and disasters, both because of the roles they play in growing food and providing for the energy and water needs of their families and because they comprise a large number of the poor communities that depend on natural resources for their livelihood. Yet at the same time, women's strong ties to the environment and roles in natural resource management make them powerful agents of change with knowledge and skills for building resilience to climate change and disaster and supporting low emission development.
UNDP supports partners to engage women as stakeholders and planners in successful action on climate change and disaster resilience and ensure that women have equal access to and control of the resources they need to adapt to and mitigate the effects of environmental changes.
This work includes ensuring women's access to clean energy and securing their rights and tenure to land water, forests, housing and clean and green alternative livelihoods. As part of this work, UNDP is supporting 10 countries to integrate gender equality into their Nationally Determined Contributions (NDCs), which set out how they will reach goals under the Paris Agreement. This integration of gender will help countries better address inequalities that prevent women from fully contributing to climate-related planning, policy-making and implementation and undermine women's ability to adapt to climate impact or contribute to a zero-carbon economy.
UNDP supports partners to strengthen the participation of women in decision-making processes on disaster risk reduction. This includes building capacities of women's organizations to participate in the formulation and implementation of policies, programmes and strategies and building capacities of relevant institutions to integrate gender perspectives. Women's involvement in key disaster risk reduction initiatives, including for early warning, contingency planning and long-term recovery, is critical to building community resilience to disaster.
Explore more
Opening Statement to the First Regular Session of the Executive Board
First Regular Session of the Executive Board
UNDP today launched a new and ambitious blueprint for development in the 21st century at the United…
Statement at the opening ceremony of the Global South-South Development Expo
Gender Day Announcement at COP 23 in Bonn, Germany
Globally acclaimed Danish actor and star of HBO's Game of Thrones Nikolaj Coster-Waldau kicked off…
Binisera Lamichhane Mangar cradles her 2-year-old granddaughter and, with her free hand, turns on a…
UNDP joins with other UN agencies in the #OrangeTheWorld campaign to end violence against women and…
Eight hurricanes in five months: In the Caribbean and around the world, climate change means extreme…
Climate change adaptation specialist Yusuke Taishi helps communities in Tuvalu reduce the risk from…
UNDP supports and empowers victims of sexual violence in the context of the armed conflict in…
As conflict brewed between their two countries, neighbours Kurbanova and Avezova stopped talking to…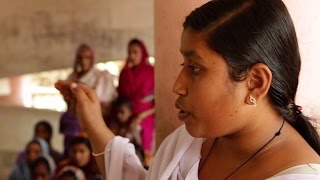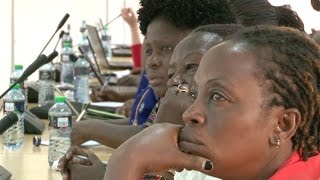 As world leaders meet for climate talks this week in Bonn, at the UN Climate Change Conference, they…
While climate change threatens livelihoods and security across the board, women and girls commonly…
Discussions on risk reduction will be centre stage over the coming months, and gender will…
This year UNDP celebrated its 50th anniversary and began the implementation of the Sustainable…
Coming off the heels of the climate change negotiations in Paris in December, which led to a…
I've visited Eastern Democratic Republic of Congo several times over the last seven years. During…
Many forward-thinking companies have begun to collaborate to forge private-sector networks to…
DREI introduces an innovative framework to assist policymakers in to cost-effectively promote…
This toolkit presents options for scaling-up work and responding to current deficits in women's…
This study focuses on small businesses and their role in disaster risk reduction and, particularly,…
Somalia Drought Impact and Needs Assessment: Post-Drought Needs Assessment report, volumes 1-3.