'The defining threat of our time'


The period from now until 2020 is critical to the success of the Paris Agreement on climate change. UN Secretary-General António Guterres calls it "the defining threat of our time", and we should see no end to the urgency and action needed to address it. While carbon emissions continue to rise globally, and each year seemingly sets a new record for global temperatures, a significant gap remains in achieving success on this critical, existential issue.
For UNDP, UN partners and the wider international community, the mission is clear: to push for countries, communities and the private sector to scale up ambition. By 2020, we want to see stronger action on climate targets – the Nationally Determined Contributions (NDCs) – of the Paris Agreement.
Key to this are a series of events addressing the roadblocks and challenges to bolder climate action, while offering clarity and incentives to scale up ambition. This is the road to 2020, and it requires support from all people, in all countries. We must be All in for climate action.
---
Leading on climate action

UNDP is already a major supporter of climate action in more than 140 countries. We are currently engaged in over 700 climate change mitigation and adaptation projects globally, with a total portfolio of over US$3 billion in grant finance, directly contributing to meeting countries' Nationally Determined Contributions (NDCs) targets. We are also working on NDC planning and implementation in 31 countries, which will increase significantly over the coming year.
This extensive experience, and UNDP's global network of development experts, makes us well placed to convene the range of relevant actors and stakeholders, from public and private sectors, in order to galvanize stakeholders to work together and meet the Paris goals.
The multi-faceted nature of climate change, and the myriad impacts it has, means many of UNDP's work streams are supporting climate action, whether it is safeguarding our forests and other natural landscapes that act as carbon sinks, or helping vulnerable communities build resilient livelihoods, we are paving the way towards a carbon-neutral future.

Explore more
UNDP is proud to announce that two Equator Prize winner representatives are among the 22 Climate…
Emmy-nominated star and United Nations Development Programme (UNDP) Goodwill Ambassador Nikolaj…
Keynote speech at HLPF side event on "Landscape Restoration for Food Security & Climate Adaptation"
From a collaborative recycling WebApp enabling waste management services to users in Colombia to…
HLPF Side Event organized by UNDP, UN Environment and the Convention on Biological Diversity
Pathway to Paris, together with 350.org and the United Nations Development Programme (UNDP) today…
How can we achieve a transformation from inefficient lighting to the latest energy-efficient…
Climate change mitigation specialist Nawaraj Chhetri shares his experience in the Land of the…
Under the Montreal Protocol, multilateral cooperation helps Eswatini mitigate climate challenges
There are many ways bees help the environment and enrich human life. But did you know these little…
Viet Nam embracing climate action in pursuit of a more sustainable, resilient future.
At UNDP, innovation goes beyond gadgets and gizmos. Here are some ways we're putting cutting-edge…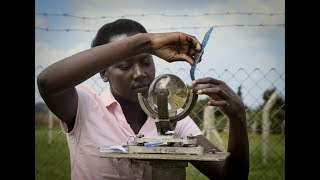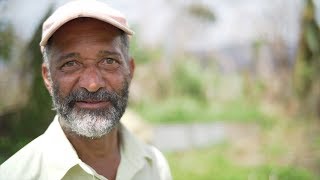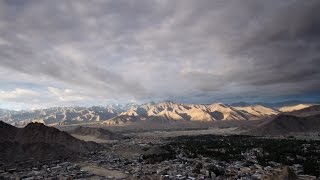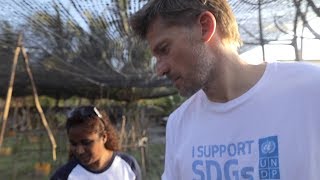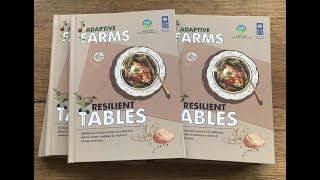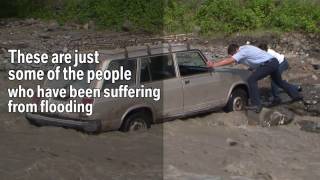 The Prime Minister of Dominica described living through the 2017 hurricane season as being on the…
The International Day of the World's Indigenous Peoples this year has a focus on migration and…
The Arab region is full of potential. Over the past decades, the region has increased electricity…
At the High-Level Political Forum, the formal proceedings are instructive, but it is in the side…
I love working for islands, and not just because of their nature, people and weather. Islands are…
Earth Day is celebrated on 22 April since 1970. This international day reminds us about the…
The Arab region is home to rising levels of conflict and the world's largest population of refugees…
In this 10th annual performance report of the UNDP Global Environmental Finance Unit, we show how…
DREI introduces an innovative framework to assist policymakers in to cost-effectively promote…
This study focuses on small businesses and their role in disaster risk reduction and, particularly,…
Somalia Drought Impact and Needs Assessment: Post-Drought Needs Assessment report, volumes 1-3.
This regional briefing on National Adaptation Plans for the Caribbean aims to provide a brief…