OUR FOCUS
Democratic governance
and peacebuilding
Reducing inequalities and exclusion
UNDP works to empower women and girls and to increase the capacity of key populations at greater risk of HIV, such as men having sex with men, sex workers, people who use drugs, transgender people, prisoners, and other excluded groups to access HIV and other services and realize their rights. This involves supporting countries to ensure that, regional and national policies and programmes are inclusive, and address the needs of these populations.
400 million people around the world still lack access to essential health services. Universal access to quality health services is critical to tackling major diseases such as HIV, tuberculosis, malaria and cancer. Also, stigma created by discriminatory laws, policies and practices can deter people from seeking HIV and other services, and gender-based violence and overlapping inequalities (gender, income, disability, ethnicity) negatively affect health and development more broadly.
UNDP works closely with networks of key populations to advance non-discriminatory access to HIV and other services and make sure no-one is left behind. Through our programmes we support countries to improve policies and programmes on human rights, gender and key populations for better health and development outcomes.
UNDP's achievements in this area contribute to achieving SDG 3 (good health and well-being) and health related targets in SDG 5 (gender inequality), SDG 10 (reduced inequalities), SDG 11 (sustainable cities and communities) and SDG 16 (peace, justice and strong institutions).
Explore more
It is a violation of human rights, a major global health problem, and is experienced by…
One of the most famous acts of the annual Carnival in Brazil this year dedicated itself to raising…
World leaders vowed at the United Nations headquarters in New York to reduce global poverty,…
Today, UNDP Associate Administrator Rebeca Grynspan launched the Multi-Donor Trust Fund Office…
In a student hostel in Jalalabad, Afghanistan something extraordinary is taking place. A young woman…
Recognition of transgender identity marks a step toward equality in Nepal.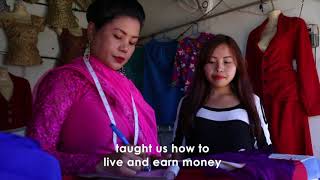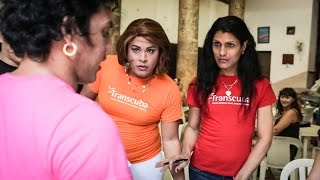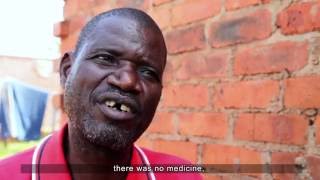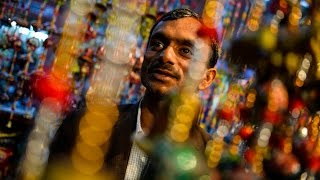 Despite the fact that tuberculosis, a disease that has been around since ancient times, is…
Agnes Lungu, 56, and her husband married off their 15-year old daughter. Up until this day she…
According to WHO and the World Bank, half the world still lacks access to essential health services.…
There is a positive relationship between human development and practicing physical sports. Exercise…
Achieving universal health coverage requires connecting the dots between innovation and delivery,…
"Stand up for human rights" – the theme of this year's International Human Rights Day – should…
At the turn of the millennium, only 625,000 people worldwide had access to HIV treatment. Millions…
Climate change has far-reaching impacts on human health and well-being. Changing temperature and…
An innovation being rolled out by India's Ministry of Health and Family Welfare is making the jobs…
Marta and João live in a small town in the state of Paraiba, Brazil. Pregnant with their fifth…
UNDP's HIV, Health and Development 2016-2017 Annual Report highlights results from UNDP's work to…
This Issue Brief highlights key aspects of using competition law to promote access to health…
The 2016-2017 Annual Report on UNDP's partnership with the Global Fund highlights the achievements…
This Atlas provides a perspective of how the oil and gas industry can most effectively support the…
Planetary Health, a new trans-disciplinary field, calls for new efforts to simultaneously safeguard…
The tool aims to support countries in fast tracking their response to HIV among people who inject…