OUR FOCUS
Climate and
disaster resilience
Climate change
Tackling climate change is critical to a sustainable future. 2016 was the hottest year on record and impacts such as drought, sea level rise and more erratic storms are already taking hold. People around the world are experiencing food shortages, massive displacement and risks to their livelihoods and lives.
The adoption of the Paris Agreement in 2015 set the world on an ambitious and critical path toward resilient and zero-carbon development. Besides contributing directly to Sustainable Development Goal (SDG) 13, action on climate change addresses many other SDGs. After all, we will not ensure food security without protecting our crops from drought; we will not have sustainable cities and communities without protecting our infrastructure from storms; and we cannot ensure children are healthy without addressing the increasing vector-borne diseases due to changing temperatures.
As the largest implementer of climate action in the UN System, UNDP works with countries to turn their climate goals into action. At the heart of this is our post-Paris climate commitment [CM1] and our support for designing and delivering ambitious climate plans, or Nationally Determined Contributions (NDCs), that pave the way toward a more sustainable world for all.
Three sub-sections:
Explore more
As governments in several Caribbean countries start rebuilding key infrastructure, housing and…
Statement to the 96th Meeting of the Development Committee.
Opening remarks at the Equator Prize Ceremony "Extraordinary challenges, extraordinary solutions:…
Another music legend has joined the line-up for November's historic Pathway to Paris concert for…
The most powerful hurricane ever recorded over the Atlantic Ocean has battered several Caribbean…
Statement to the Annual Session of the UNDP Executive Board. New-York, May 2017
Climate change adaptation specialist Yusuke Taishi helps communities in Tuvalu reduce the risk from…
This year marks the 10th anniversary of the United Nations Declaration on the Rights of Indigenous…
The Sabana-Camagüey Ecosystem in the north of Cuba composes a mosaic of rich yet sensitive marine…
Santa Catarina Ixtahuacan in Guatemala is highly affected by chronic malnutrition. To fight food…
The Maldives, lowest lying country in the world formed by a chain of 1,200 island, is home to nearly…
Tourism accounts for 5-12 percent of CO2 emissions. Montenegro has a green travel solution for…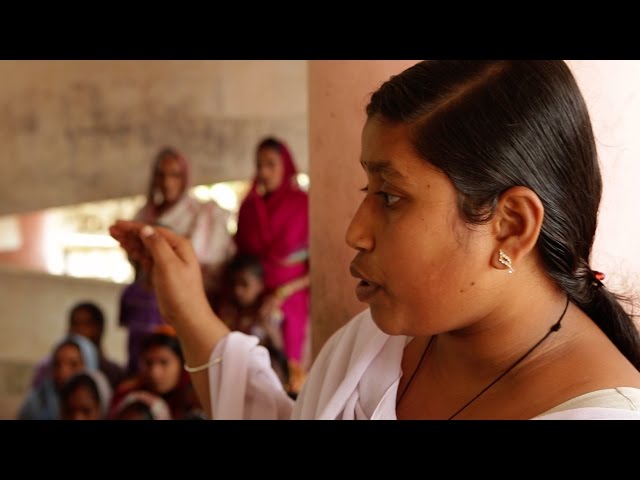 This month the world marks two key International Days: one for the Eradication of Poverty on 17…
Last month, hurricanes Maria and Irma laid waste to the Caribbean islands of Barbuda, Dominica,…
"To deny climate change is to deny a truth we have just lived." With these words, delivered at the…
In our age of conspicuous consumption and excess, it frightens us to know that one out of nine…
We live in a world of tenuous truths, shortened attention spans, competing priorities, and even-more…
This year's International Day of the World's Indigenous Peoples commemorates the tenth anniversary…
The Impact Series showcases UNDP's work across the areas of climate change, disaster risk reduction…
From recurring crisis to resilience: an investment case.
UNDP's Energy Strategy 2017-2021
UNDP's vision is a zero-carbon path that delivers climate-resilient, sustainable development. Our…
This year, as countries begin to take concrete action to deliver on their national climate goals, we…